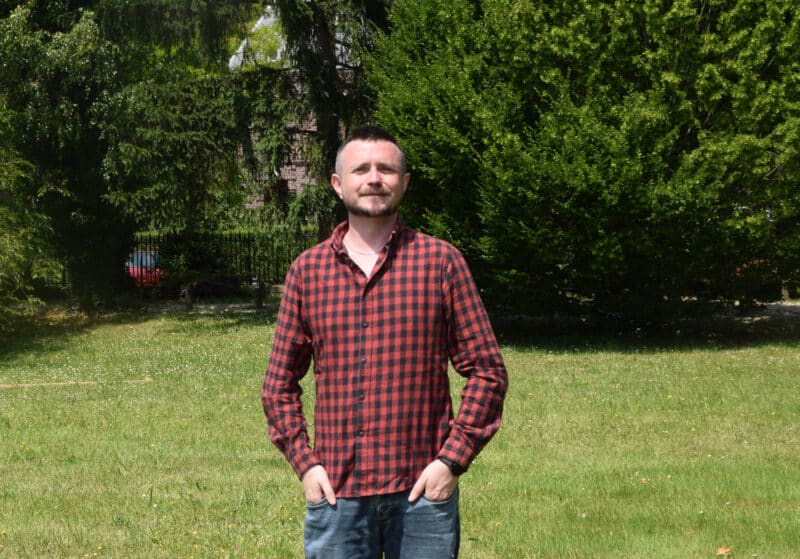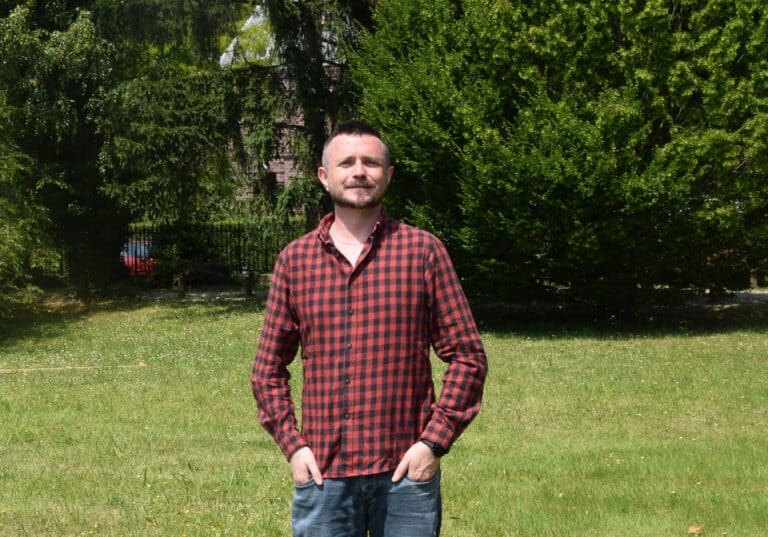 Tell us about your career at ENSA Normandie
After passing my baccalauréat in July 2008, I entered ENSA Normandie in September. The transition from secondary to higher education is a turning point in the life of a 17-year-old student! You discover a multi-disciplinary approach to architecture. The school is a toolbox from which you can pick and choose, and develop your skills according to your interests.
For me, the undergraduate years were an opportunity to acquire theoretical and practical knowledge of the discipline itself. The Master's years were a time when you became more active in your own construction, thanks to the quality of the teachers, whatever the discipline. I'm thinking in particular of the work done in the research seminar.
Alongside my academic work, I was a student representative on the Board of Directors. It was a time when I really enjoyed working on the school's project, its day-to-day management, the development of its projects and so on. It had a major influence on the architect I am today. The commitment of the École's administrative staff was a model for me, a model that still serves me today in my professional life. I took part in the consultation on architectural education and research (in 2012) in the Ile de France/Normandy region, which resulted in Vincent Feltesse's report to the Ministry of Culture and Communication.
This first interlude at ENSA Normandie came to an end for me in 2013 when I defended my Master's degree with a research mention.
And after you graduate?
I worked for around ten years as a salaried employee in a project management agency, then as an architect's associate. The first professional experiences are always interesting, because they put you in the situation you're going to work in. As Jules Lequier (philosopher) said, you have to "DO, not become, but do, and in doing DO*".
Alongside my work in the company, I continued my initial training, first with a DPEA Recherches en architecture at ENSA Paris la Villette in 2014, the habilitation à la maîtrise d'œuvre en son nom propre at ENSA Normandie in 2017, then a double master's degree in rehabilitation of everyday architects / master's degree in civil engineering at the University of Le Havre Normandie.
In 2019, I'm the winner of the Casque d'or scheme organized by the French Building Federation to reward the best young talent in Normandy.
In 2021, I registered with the Order of Architects and founded the Artis studio agency (from the Latin natura artis magistra, meaning nature teaches us the arts). For the time being, my work focuses on private and collective housing, industrial projects and ERP.
In 2022, I won La Fruitière's call for applications to promote innovative companies.
I'm also working on setting up a network of former students of the school, and I'm a volunteer with Néologis, an association that aims to develop quality, participative housing in Normandy.
*JulesLequier, La recherche d'une première vérité: fragments posthumes, collected by Charles Renouvier, Paris, A. Colin, 1924 [1865], p. 143 .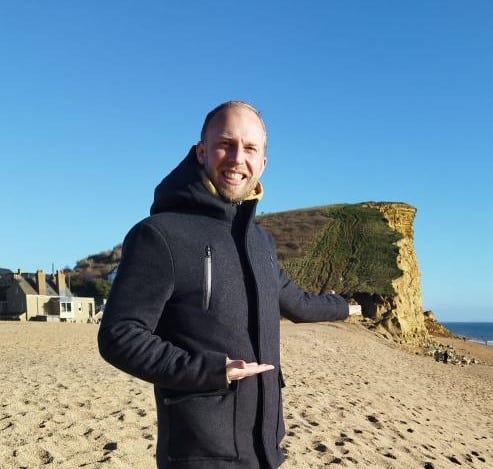 Pierre Chauvency
Architect
Tell us about your career at ENSA Normandie:
I obtained my ADE degree in 2010 at ENSA Normandie and then validated the HMONP thanks to an experience turned towards the company.
I was assistant manager and then production manager of a young factory of prefabrication of housing in maritime containers. The company, located in the Eure region, had been set up by an architect who sent me on a mission to the site for a year and a half to launch the activity.
And after graduating from ENSA Normandie, what did you do?
At the beginning of 2012, we changed sides to work in a more standard way in an agency near Rouen, which is focused on landscaping and also mixes art and sculpture with architectural projects. We presented and won the competition for the rehabilitation of the Jardin du Cloître in Petit-Quevilly.
2013 was then a year of change and the beginning of 10 years of expatriation in Spain, in Vigo in Galicia to be exact. In parallel, I worked with different agencies on projects as varied as the enhancement of local heritage or the design of an alternative mobility project in a suburban environment. I was first employed by a multinational company specialized in retail and restaurant furniture, as a country manager for 4 years (an executive who manages the French subsidiary of an international company). It is with this multilingual and, nevertheless, unusual background that I decided in 2019 to start my own business as an architect.
The chance of life now makes me return to Normandy. I cancelled my registration with the Order of Architects of Galicia (COAG) in December 2022, and I am waiting for the validation of my application to the Regional Council of the Order of Architects (CROA) of Normandy.
Which teacher has had the greatest impact on you?
The teacher who brought me the most was Pierre Juban, in urbanism and anthropology. The one I appreciated the most and who inspired me in my project was Alessandro Mosca.
The related discipline that opened me up the most to reading the world was sociology. And the one that most challenged me and liberated my creativity was visual art, followed by stage design in the following years.
Any advice for future students?
My advice to future students is quite humble and brief. If you want to go to the end of yourself, to discover yourself and to blossom, you must follow this curriculum, go on an erasmus, and build yourself as much personally as professionally by assuming your choices. No decision is definitive, but all of the experiences form and will continue to form the architect that you will be. In 2008, Rudy Ricciotti told us during a conference at ENSA Normandie that less than 10% of the class would become a "star" architect and the rest would make parking lots. However, I think that the variety of skills that we are taught pushes many limits. There is a lack of architects.
Gauthier Laurent
Associate Manager at R&L Architectes associés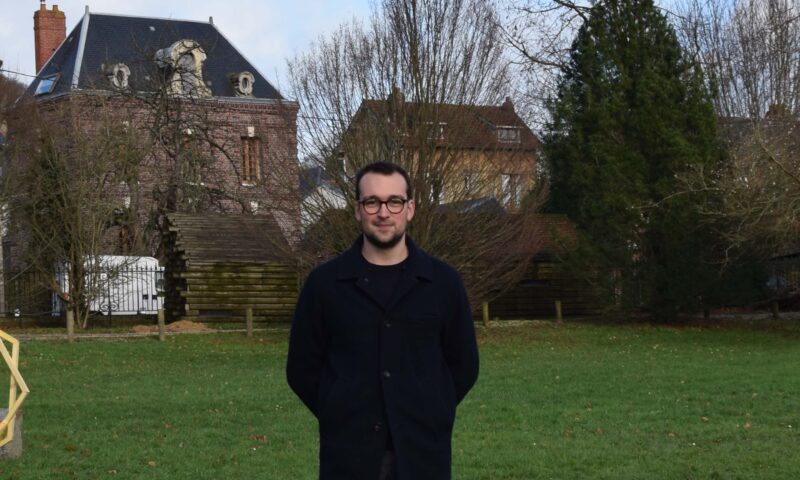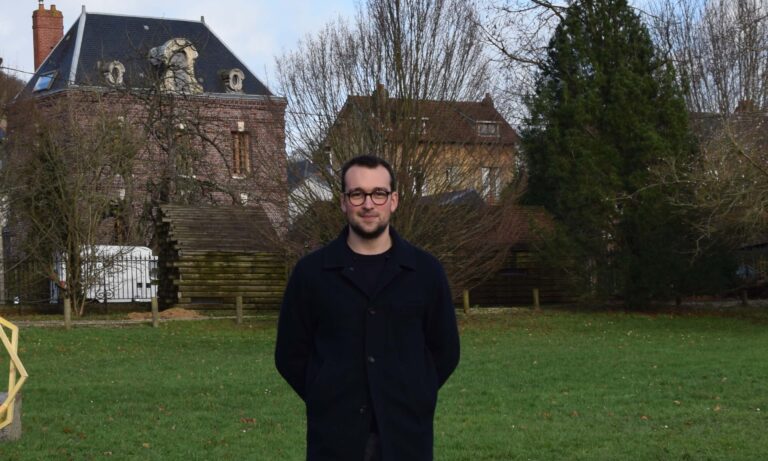 Tell us about your career at ENSA Normandie:
I entered ENSA Normandie in September 2016. I was 17 years old and I didn't know for a second that the School would become my new home.
I am originally from Rouen and I had not applied to any other architecture school. I didn't know how to draw and I didn't know mathematics, physics or other scientific tools.
ENSA Normandie provides undergraduate students with the fundamentals of architecture through its history, its codes and its techniques of application in design. The architectural project, graphic representation, structural courses, architectural theory, but also courses in visual arts, sociology and research or computer training are covered. And the sleepless nights too!
There are still many other things to tell about the license as trips, seminars, training, meetings. All these moments of exchange have brought the students of the same promotion closer to the master and Erasmus.
Tell us about your experience abroad: 
Once in the Master's program, the school offers the possibility of an Erasmus program as well as an international exchange program with numerous schools around the world.
I had the chance and the opportunity to go and study for my master 1 in Canada in the Laval University in Quebec between September 2019 and May 2020.
This adventure allowed me to change and drastically upset my way of seeing architecture in its teaching but also to make me discover (like all international exchanges) another culture, another way of life of a country that has always attracted my curiosity.
I was able to discover courses on the acoustics of buildings and, more specifically, theaters. In addition, we had courses on the history of North American architecture.
Together with colleagues, we participated in an international competition to build the new Bauhaus school.
During the second semester, we were with Jean Verville, a Quebec teacher and practitioner who linked his project workshop with the singer, composer Pierre Lapointe. This workshop showed me how versatile architects are in proposing new forms and interpretations. I think that Jean Verville was, like Franck Bichindaritz, a teacher who allowed me to understand my intentions as a future architect: not to be afraid to dare, to create out of conviction, that each project also transposes a message that makes us grow while contributing to the greater number.
I was also able to be, thanks to him, a project assistant for several months in Quebec on a design project in Montreal.
What about the master?
Master 2 is the year we take our PFE (final year project) in front of a set of teachers to become an "architect". I graduated in July 2021 in the field of study "Theory and Landscape". I had addressed the question of "The City on the City" at the level of Lacroix Island. The diploma allows us to take stock of our way of thinking and conceiving the architectural project while building an intention compatible or not with our current society.
What did you do after graduating from ENSA Normandie?
When I graduated, I became a draughtsman at the Atelier Rouennais d'Architecture located in Rouen. They were my tutors for this 6th year by following me on my projects. Finally, I passed my HMONP training. It gives us the authorization to register with the Order of Architects and to take the oath at the General Assembly of Architects. From that moment on, we can use the title "Architect" to open an agency and sign our projects in our own name. So I opened R&L Architectes Associés in Rouen in 2022 with Jildaz Ronceray and Fabrice Laurent.
My added value in the agency is oriented towards the design of collective housing, unlike my colleagues who already have a background of twenty years in the heart of architectural agencies. We have already been able to produce numerous feasibility studies on the greater Rouen metropolitan area.
We also participated last January in the EBI Grand Oral in Paris on climate and environmental issues in Africa.
This includes the implementation of new business complexes and new perspectives related to climate, economic and social issues in our society.
Which teacher has had the greatest impact on you? 
In my case, I was marked by the teaching of Franck Bichindaritz in the introduction of the architectural project. He knew how to develop my curiosity, not only for myself but also for my 1st year project group. He had an eye and a critical opinion that allowed us to build our reflection, as well as our own architectural personality.
Thanks to his kindness and his pedagogy, I had a new look at the profession of architect.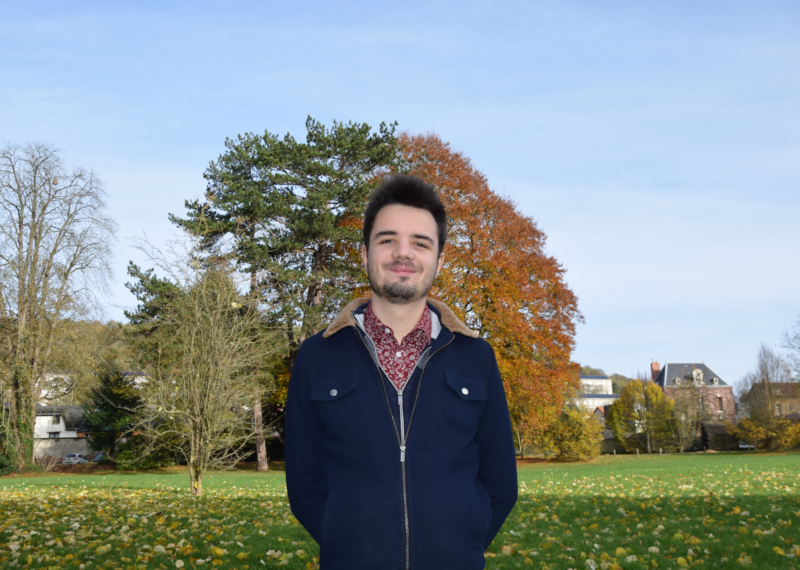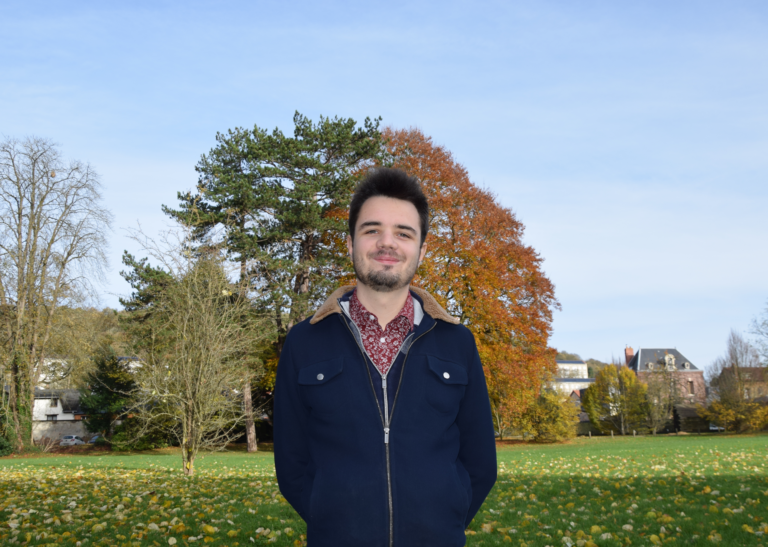 Romain Malhouitre
In HMONP training (Habilitation to the control of work in its own name) - at ENSA Normandie and Artefact Rouen
Tell us about your career at ENSA Normandie:
During my six years at the school, I had the opportunity to fully invest myself in student life through my involvement in the Student Office (BDE) as a DJ but also in the cultural and festive association: Red Factory.
I had the chance to create my own association, the web radio REC, the Cultural Student Radio, still active within the ENSA Normandie during the free factory of master.
Thanks to these various experiences in organization, management, communication, and scenography, I was able to enter the professional world more serenely.
I have very good memories of my years at the school and of all the people I met.
And after graduating from ENSA Normandie, what did you do?
I am a state-qualified architect at the École nationale supérieure d'architecture de Normandie since 2021.
I dedicated my end-of-studies project to the realization of a music space, theRouen Opera House (taught by Laurent Salomon). This project makes the link with my practice of the music which accompanies me since my youth.
After a first experience in an agency at Archidual Hatrel & Martin où I was able to discover the design phases of a project, jdecided to pursue my career towards a larger agency, Artefact Rouen in which I also continue my training on the profession ofarchitect by the realization of my training HMONP : Habilitation to the control of work in its own name.
Amélie Thoraval
In charge of degraded housing - City of Rouen/Metropole Rouen Normandie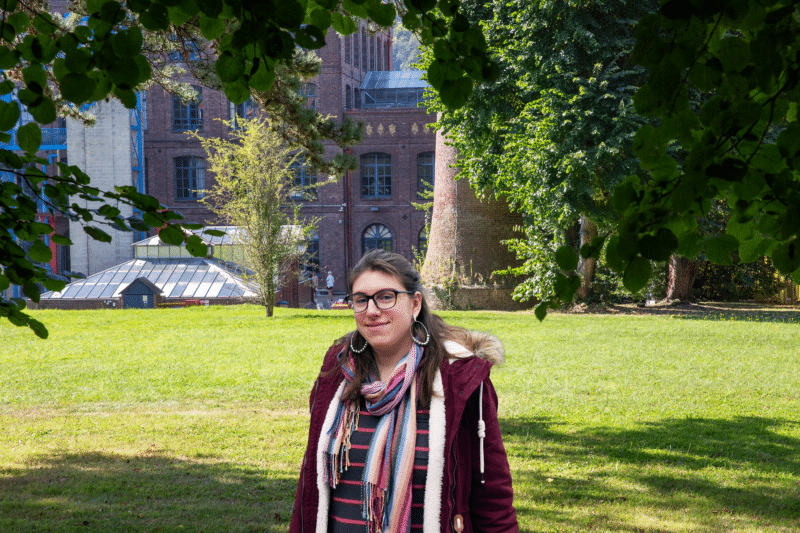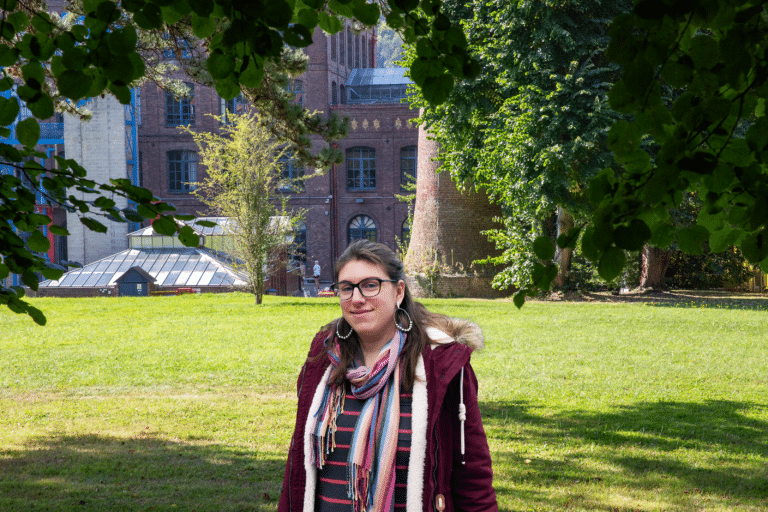 After graduating from ENSA Normandie, what did you do?
Graduating in February 2020, I had to find work very quickly for personal reasons. So from November 2019, I started to send applications. But with the holidays, not obvious at all.
I found my first job in March 2020, in Paris in the middle of a pandemic. Everyone being at home, I had to rearrange my stay to work! I stayed 3 months in a Parisian agency that works mainly on competitions with the APHP : L'assistance Publique-hôpitaux de Paris. Revit, Autocad and Photoshop were my best friends. And on a stroke of luck, I applied for my current job and I've been there for two years now.
I am therefore an architect DE within a community. I work at the same time with the constructive techniques, the sociology and the history of architecture.
What factors have helped you to progress?
My professional background and extracurricular activities have helped me a lot. Even if it was not always easy (other students' looks, professors' remarks, calendar obligations on course changes), I think that it is important to develop oneself outside of studies as well.
Of the few people I still know, three are in architectural agencies (creation or rehabilitation), one is doing a doctorate at the school, another is like me in a local authority, and the last one has joined the Compagnons du devoir in carpentry. So the idea that architects work in architectural agencies... It's not really the reality.
I even plan to intervene in schools and associations to talk about architecture such as the House of Architecture or the CAUE: Council of Architecture, Urbanism and Environment.