This workshop offers students other approaches, methodologies, issues and/or concepts than those already present in the project teaching at ENSA Normandie through the visiting professors' scheme. It allows students to explore new project processes in order to pursue and deepen questions related to their interests. This more personal time of exploration is a pivotal moment between the Bachelor's and Master's project teaching. The workshops are presented in two different formats of 100 hours of teaching, adapted to the pedagogy proposed by the visiting professors: a short intensive format from May to June and a long format from March to May.
Short Workshops - May to June - Choice 1 and Choice 2
Days of instruction: Monday and Wednesday. Final deadline: June 28
Choice 1 - Reconsidering naval architectural heritage towards placemaking in Rouen
Ariel Genadt, architect, USA
Dr. Ariel Genadt is an architect, a scholar and a lecturer at the University of Pennsylvania Weitzman School of Design. He focuses on the relationships between construction technologies and architectural expression of climate and place.
He also specializes in the architecture of modern Japan. Genadt was a JSPS Fellow Researcher at the Kengo Kuma Lab, Tokyo University and a visiting scholar at the Fondazione Renzo Piano, Genoa. He has curated the exhibition Critical Abstractions: Modern Architecture in Japan, at the University of Pennsylvania Archives.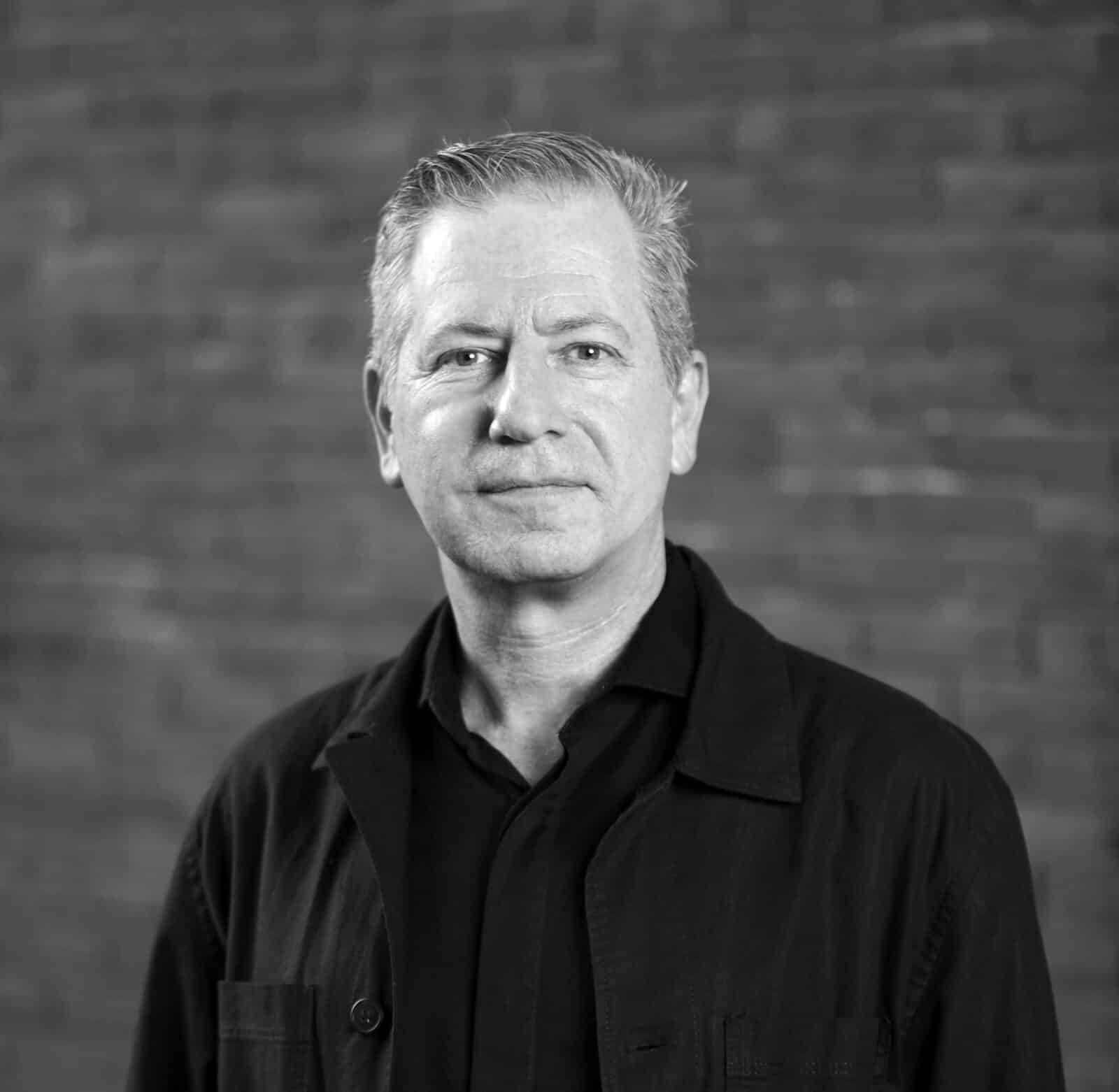 Reconsidering naval architectural heritage towards placemaking in Rouen
This design studio invites students to imagine a project of adaptive reuse of the existing building of the Musée maritime fluvial et portuaire de Rouen. Coinciding with the events of the Armada 2023 (June 8-18), it will reconsider naval architecture that is part of the region's heritage, as a tectonic inspiration. Students will intervene in the existing structure and design an envelope that is better suited and worthy of the museum's rich collections, and more expressive of its riverside and maritime context. Emphasis will be put on the current imperatives of the ecological transition, namely using natural resources in a sustainable manner, and considering the materials' lifecycle, assembly and disassembly. The project will respond to these challenges through a program of a public space dedicated to exhibition, education and exchange for city inhabitants and visitors, and that would foster a sense of belonging to a place.
The design process will begin with a study of details and construction methods of ships, including wood parts (hulls, masts, etc.), sails, ropes and knots, as formal and structural generators of meaning. It will consider new materials that allow the reinterpretation of pre-industrial techniques towards innovative creation. The design will rely on the fabrication of physical models at several scales, and detailed drawings. The studio will be conducted in English. A good proficiency in spoken and reading English is required.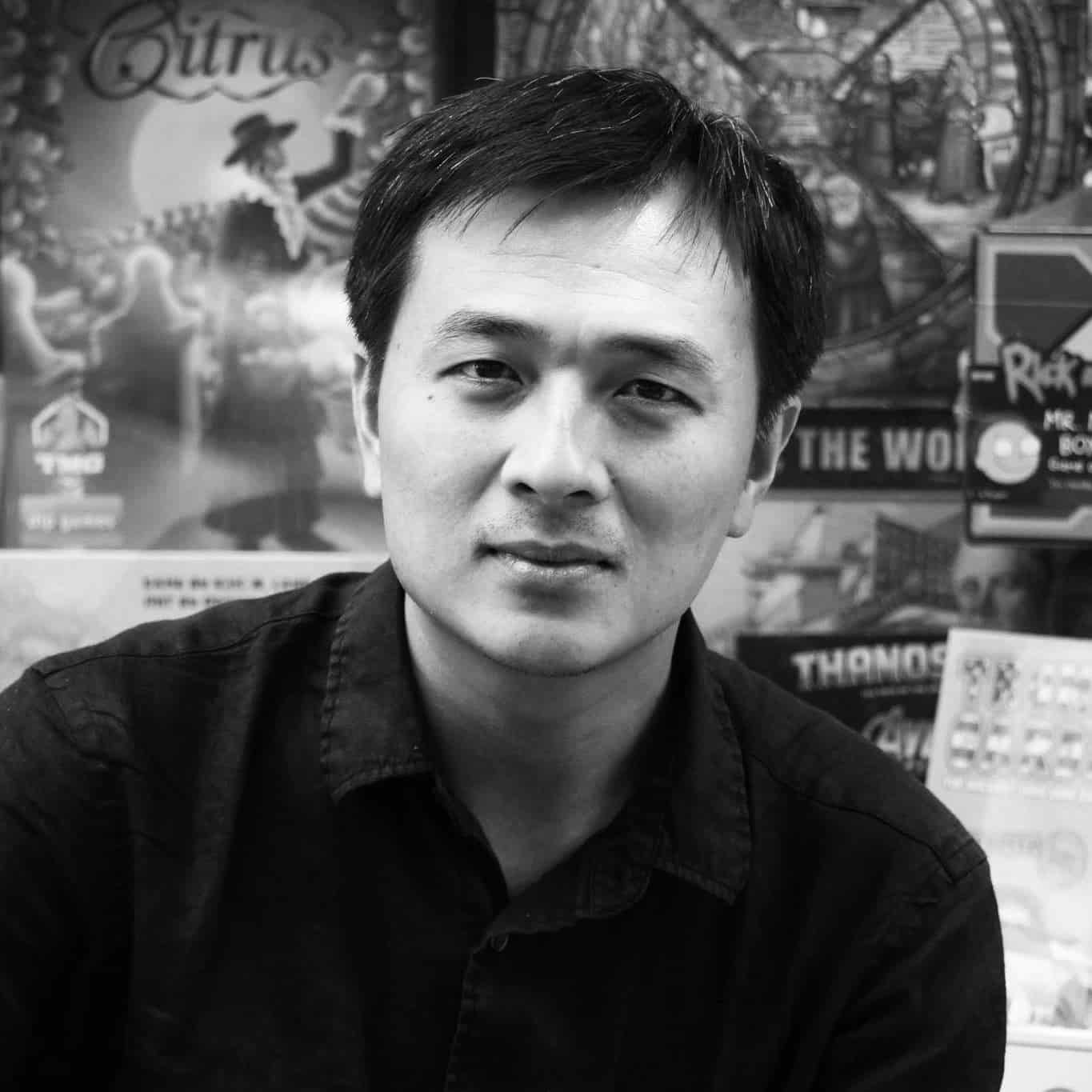 Choice 2 - Bamboo in Ecological Architecture
Tuan Manh Nguyen, architect, Vietnam
Tuan Manh Nguyen established the architecture firm Kecho Collective in 2018 after 10 years of working in the United States. He is currently working on several projects related to ecological design at different scales.
Many projects are designed with bamboo, from small townhouses to cultural and hotel projects.
Tuan graduated from Hanoi University of Architecture and trained in urban strategy with a focus on heritage and sustainability at Hanoi University of Architecture and the University of Architecture in Toulouse, France. He holds another master's degree from the Center for Architectural Sciences and Ecology (CASE), a collaboration between Skidmore, Owings & Merrill and Rensselaer Polytechnic in New York.
In addition to his practice, he is a lecturer at the Hanoi University of Architecture, teaching in the Department of Advanced Architecture and the Graduate Program in Architecture (DEA).
Tuan is also a global bamboo ambassador and is committed to promoting bamboo innovation in Vietnam and around the world.
Bamboo in Ecological Architecture
As students have already covered the necessary skills (analysis, description, articulation of scales and situations/concepts) in their degree course, through the themes of concepts, design and exploration, this master class offers an exploratory theme around bamboo material and ecological design issues.
How we observe, represent and design bamboo building types, environments and resources for building, habitat (Differences between bamboo habitats and other types of habitat, bamboo urbanism, bamboo economy.
In an exploratory phase, students are invited to interpret favorable or emerging situations for the use of bamboo, and to conceive new notions for design with bamboo.
Module 1 - Knowing, preparing and modelling with bamboo
Module 2 - Modelling and Designing with Bamboo
Module 3 - Design
Module 4 - Design extra
Module 5 - Detail and Construction
Long workshops - March to May - Choice 3 and choice 4
Day of instruction: Wednesday. Final deadline: June 7.
Choice 3 - Ecotopia Studio
Julien Choppin, architect, France
Julien Choppin co-founded the Encore Heureux agency in Paris with Nicola Delon. Between 2001 and 2021, he built some twenty projects including cultural facilities, innovation centers and artistic installations. He has curated three exhibitions(Matière Grise on the reuse of materials, Lieux infinis on third places, Énergies Désespoirs on the anthropocene). He now devotes himself entirely to teaching and research.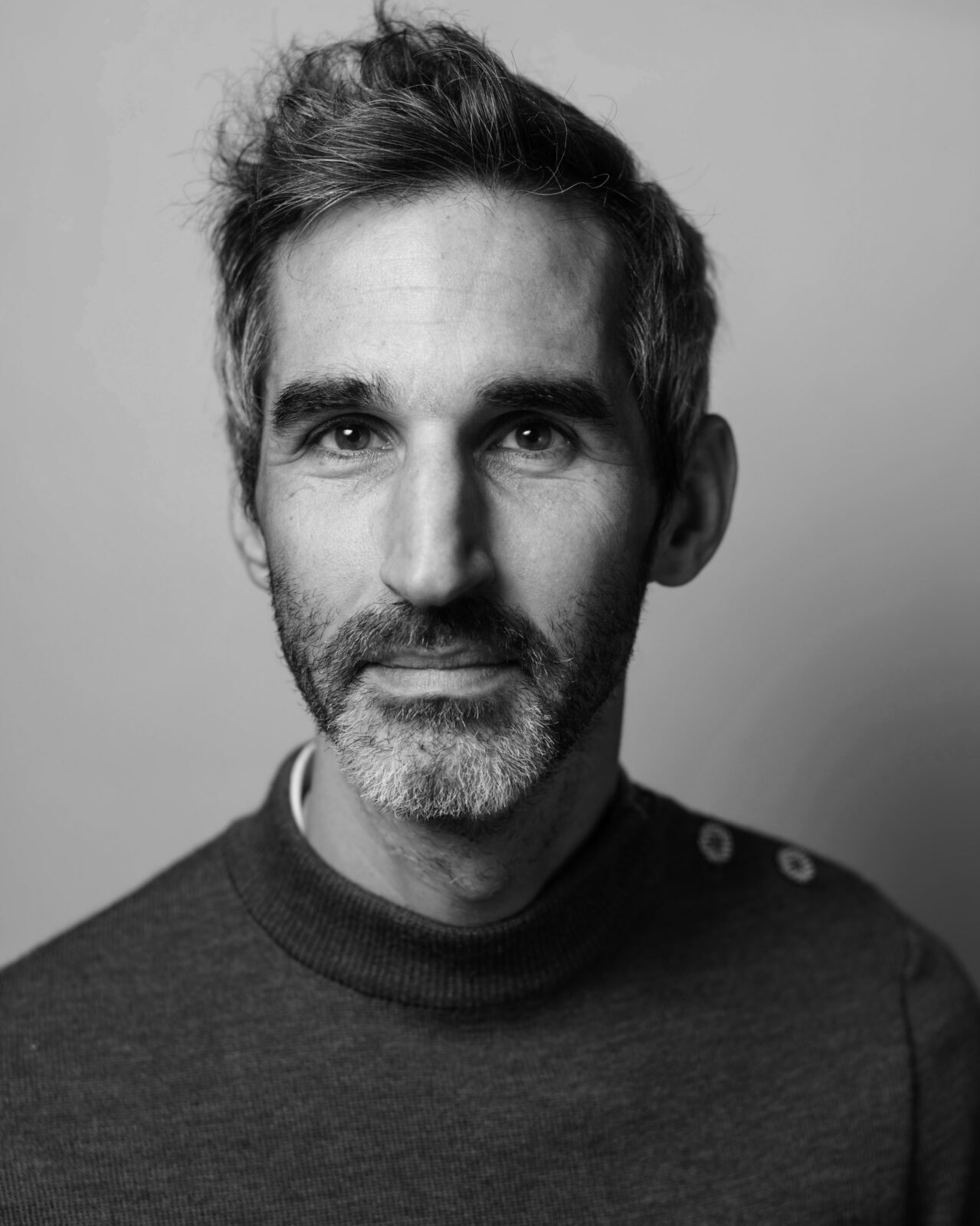 Ecotopia Studio
This workshop takes as its starting point Ernest Callenbach's novel, Ecotopia. This fiction, described by the author as an optimistic utopia, tells the story ofa society that has become radically ecological, after three states in the American West have seceded. 
This vision of a living alternative that crosses all societal dimensions from politics to sports, health and education, does not forget architecture. The author introduces the surprising idea of the "Forest Service": Any individual or group wishing to build a framework must first join and stay in a camp in the middle of the forest to perform their forest service: a period of work in which they must in theory contribute to the growth of new trees to replace the wood they will consume.
This workshop proposes to design the first forestry service camp in Normandy. The site chosen is the Bordins forest garden, in the commune of Lyons-la-forêt, located 35 km from Rouen, in the state forest of Lyons, the largest in the Normandy region. Formerly a forest nursery, it was converted into an arboretum in 1981.
In the heart of this wooded area, it is a question of designing a center for accommodation, reception and work for a group of 50 people coming to perform their forest service, with twelve cabins (4 individual, 4 double, 4 for 4 people), a place of restoration with dining room, collective kitchen and vegetable garden, a common sanitary space (toilets, baths, sauna) and places of meeting with workshops of work.
The workshop will alternate between individual sessions and group work and will include site visits with meetings of the actors (ONF, local sawmill...). It will allow an immersion in the world of the forest, an exploration around the world of the wood resource and its constructive and ornamental extensions: the objective being to imagine collectively an architectural project at the service of an optimistic ecological narrative.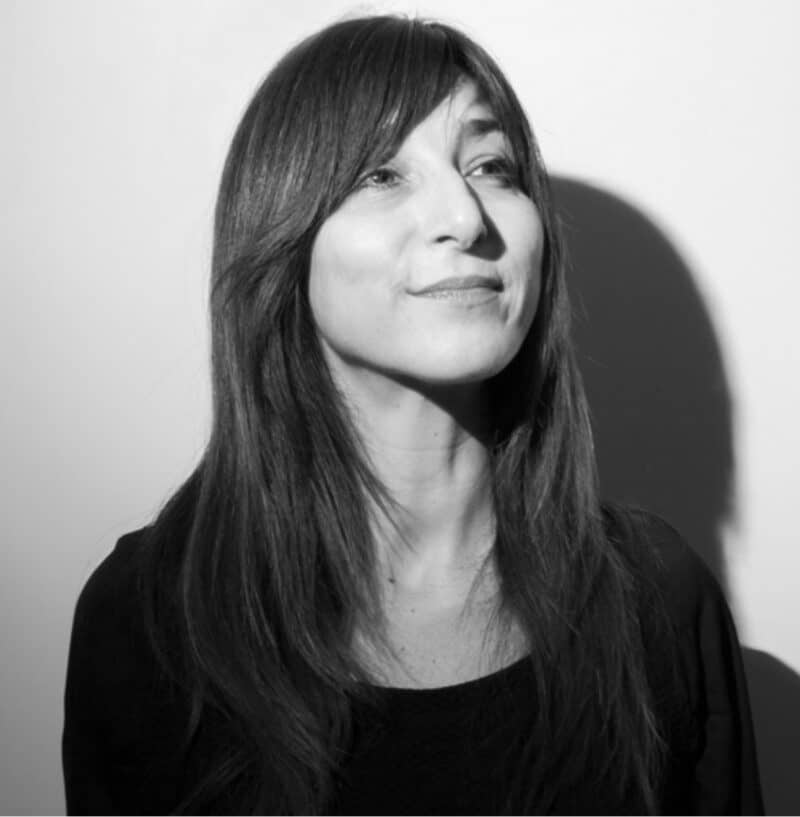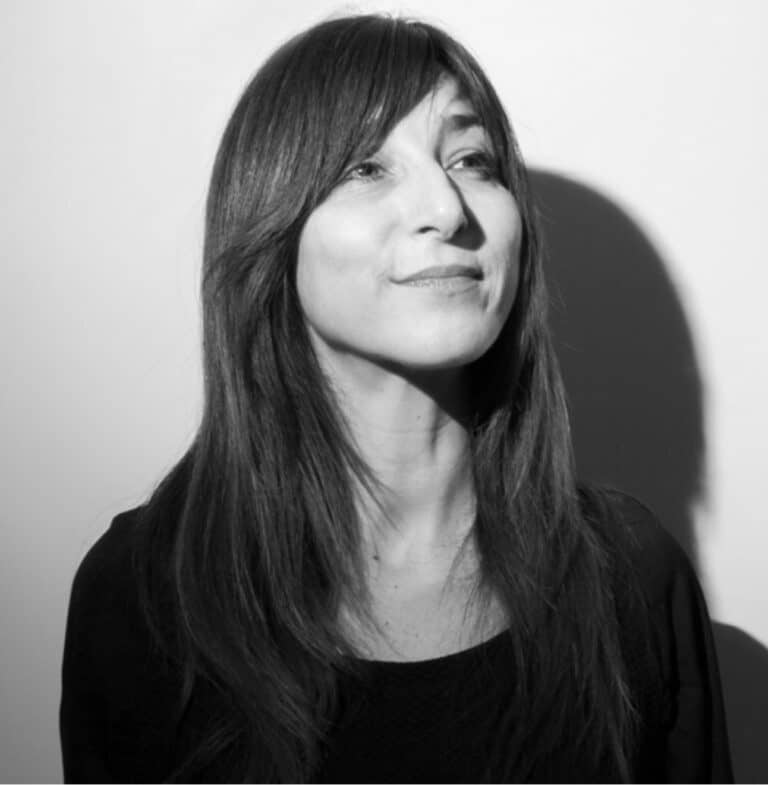 Choice 4 - Hybrid spaces, third places
Simona Maurone, architect, Italy
Simona Maurone holds a degree in Architecture from the University of Genoa and is a member of the Italian and French Associations of Architects, Planners and Landscape Architects. She is an assistant in the Lighting Design course, responsible for the Creation/Theatre course in the M2 Architecture for the Performing Arts and invited to lead an Architecture for the Theatre workshop at Paris 8. In parallel to her 20 years of activity as an architect, Simona Maurone began a new academic path to research on sound and space at Paris 8. She realized urban spaces with 3S studio, ephemeral spaces in museography and scenography.
Hybrid Spaces, third places
The project consists in the conversion of an industrial wasteland into a multifunctional and multidisciplinary space. It is part of Fontaine l'abbé, which became a third place in 2022 : Les Nouvelles Coordonnées.
The association would like to build a resource center as well as a construction site open to the public to experiment with construction techniques that use natural and local materials (flax, hemp, earth/straw, mushrooms, etc.) but also low-tech solutions (solar water heating, use of rainwater thanks to underground tanks, water mills to create energy, etc.) as well as the reuse of materials, to develop a culture of resilience in architectural projects
The aim is toidentify the possible resources of materials in the territory as well as the actors of an architectural transition within the perimeter of the Bernay Terres de Normandie inter-community. This open project will take place over 2 years and will bring together engineers, architects, project management assistants, landscape architects, elected officials, inter-communities, construction companies, craftsmen, artists who will lead workshops, discussions, and experiments around Low Tech and for the region's inhabitants. Eventually, the solutions identified and experimented will be documented and freely available on a dedicated website (Low Tech).
The "Europan" method - Armelle Goyon
Armelle Goyon, architect, France
Graduated in 2012, Armelle Goyon first trained in an agency for 4 years. Within the urban planning department, she has followed several operational and prospective projects. Armelle Goyon has also acquired a know-how on architectural production through competitions.
In 2017, she founded the workshop JAGG with her associate Jeanne Gerbeaud. They were keen to invest eclectic fields of action by cultivating projects of various natures, scales, programs. The balance of her two associates is based on the heteroclism of their practice and is nourished by this diversity.
This craze is based on the conviction that each project can bring out a singular and contemporary question.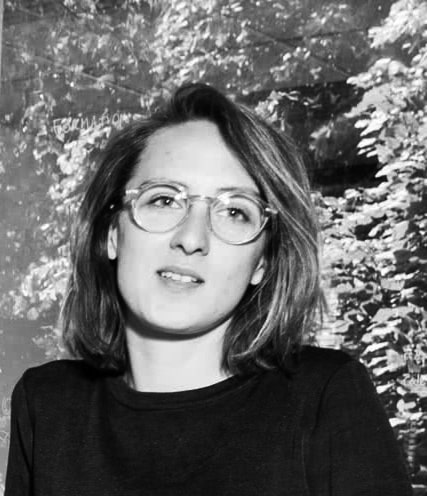 The "Europan" method
"Europan" is a competition for architectural and urban planning ideas that takes place every two years simultaneously in some twenty European countries, based on a common theme and set of rules. In each country, sites are proposed by local authorities and their partners.
It is proposed to the students to put themselves in the conditions of the "Europan" competition on a site in Le Havre. They will have to develop an exploratory approach through a transcalary project which will testify of a precise strategic positioning and a reflection on the theme "Living Cities".