Exhibition - Writing space
At the House of Architecture of Normandy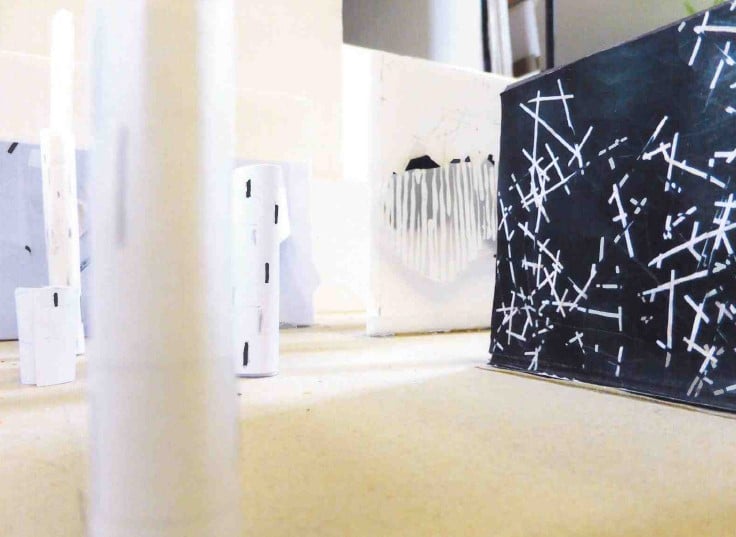 White, black, red, in dominant, verticals, curves which roll up and unroll, other verticals which prolong the walk, forms which dialogue with plans.
A punctuation, rigorous and ordered, made of signs, some on the horizontal, others going towards the bursting, where the dance takes precedence over the equally rigorous order. Contrasts, a work in nuances which plays with the light, between painting, sculpture and architecture.
Created by two visual artists, Annick Doideau and Nicole Fellous, who conceived and created the exhibition specifically for the Forum space.
More info by clicking HERE