Presentation
The reprography and laser cutting workshop of the École nationale supérieure d'architecture de Normandie carries out several tasks, namely: reproduction and printing of documents in black and white and in colour, page layout, finishing, trimming, scaling of plans, and binding of administrative and teaching documents.
The resource centre also has a dedicated space for 3D printing as well as a laser cutter, plotters and a multifunctional copier.
Finally, the cooperative sells small items to students.
Material available
2 multifunctional copiers (A4, A3 colour)
2 A0 large format plotters
1 A0 scanner
1 flatbed cutting machine
1 3D printer
1 3D scanner
1 laser cutter
Cutters, electric staplers, bookbinders, etc., are also available for self-service.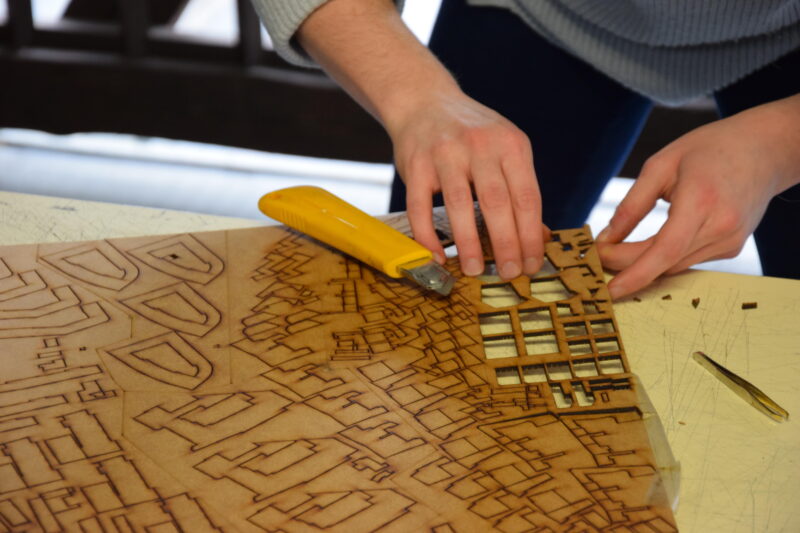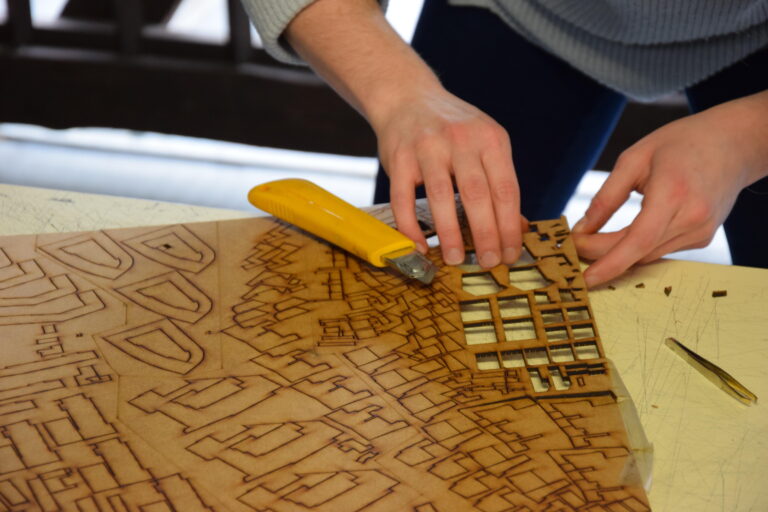 Regulations / Health and Safety
No cutting on the tables

No eating in the workshop

Do not work on the machines in the event of a breakdown or power cut

Do not obstruct emergency exits with chairs