Presentation
At the heart of ENSA Normandie, the media library, with its educational vocation, offers a pleasant reading space, with 60,000 references specialising in architecture, urban planning and landscape. It provides students and teachers with numerous online resources.
The three rooms of the media library are equipped with workstations, scanners, copiers and software (autocad, photoshop, QGIS) and wifi access.
(Photo © Valentin Lefevre)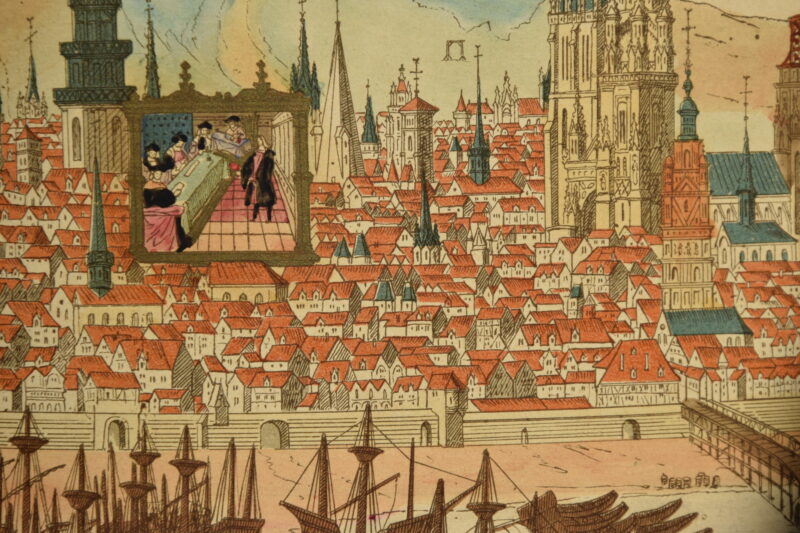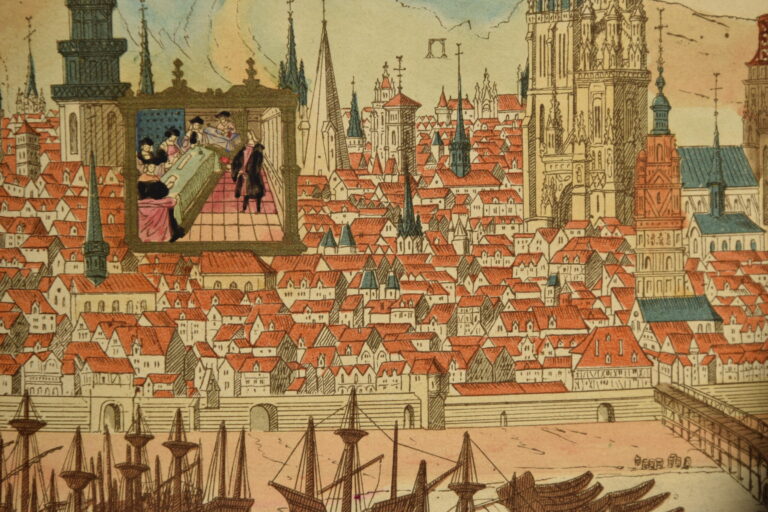 Documentary fund
The media library offers its readers 20,000 books, including 800 old books, 80 subscriptions, 2,500 audiovisual documents, 5,000 digital cartographic documents and about 2,000 student works.
Books and journal subscriptions are classified by major themes:
history of architecture // architectural education // architectural monographs // building monographs // sociology // urban planning // landscape // art and design
Borrowing terms
Consultation on site is free of charge. For the loan of documents, the Léocarte is obligatory. Loans are also possible under certain conditions for readers outside the institution.
You can borrow a total of 10 documents: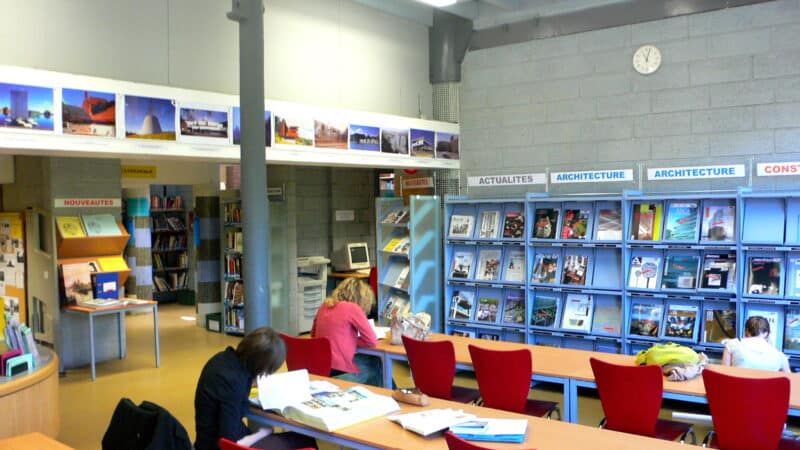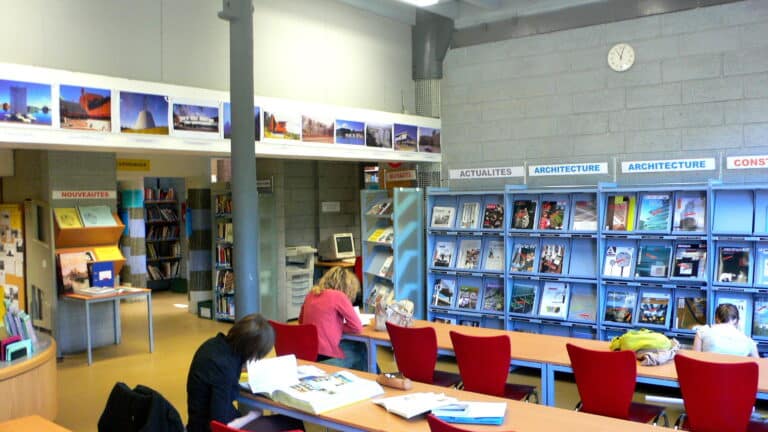 Practical information
Monday: 1pm - 5pm
Tuesday-Friday: 9am - 5pm
Location: 1st floor