The Board of Directors (BoD)
Teaching researchers: Drain Fabrice, Genyk de France Isabelle, Bulcourt Paterne, Sahuc Pierre-Antoine, Rosset Claire, Perrot Luc, Arab Noura, Gaimard Marie, Protois Laurent.
Students : Marina Hardy, Forestier Solène, Deffois Jade, Elleboode Lucas, Sellier Juliette, Huet Milo.
Administrative staff: Dalmet-Picard Marion, Blanche Magali, Jandolo Marfiza.
External personalities : Charlotte Masset, Ingénieure-urbaniste // Christelle Oghia, Architecte-urbaniste Ve2a // Catherine Henry-Laurent, Conseil Régional de l'Ordre des Architectes de Normandie // Marie-Andrée Malleville, Métropole Rouen Normandie // Ronan Congar, President Normandie Université // Julie Barenton Guillas, Vice présidente Région Normandie // Jean-Noël Castorio, Docteur en histoire romaine, Maître de conférence en histoire ancienne, 1er Vice-président de l'Université du Havre Normandie // Jean-Baptiste Marie, Directeur du GIP Europe des Projets Architecturaux et Urbain, Ministère des Transitions.
The Director
In accordance with the orientations defined by the Board of Directors, he ensures the direction and management of the establishment. He has authority over all departments and personnel.
Following the favorable opinion of the Board of Directors on January 13, 2022, the Minister of Culture has appointed Raphaël Labrunye as director of the École nationale supérieure d'architecture de Normandie. Mr. Labrunye had been appointed to the direction of this school on February 1, 2019. He is serving a new term of office, for a period of 3 years, in accordance with the decrees in force, takes effect from February 1, 2022.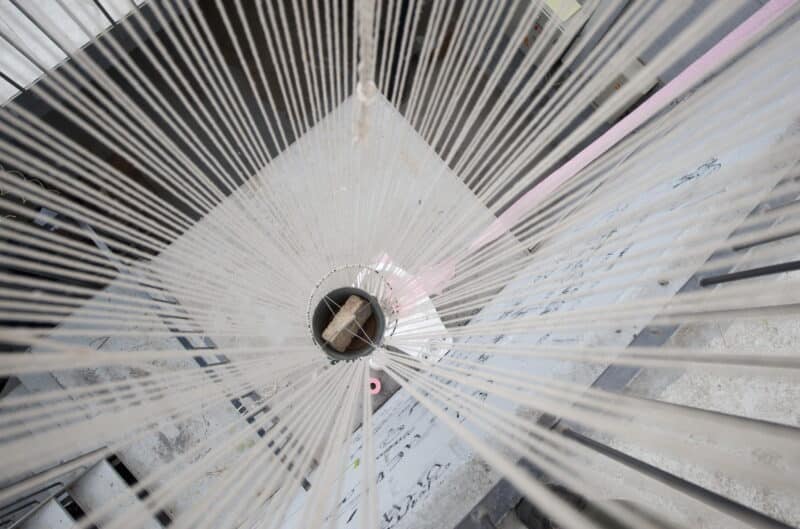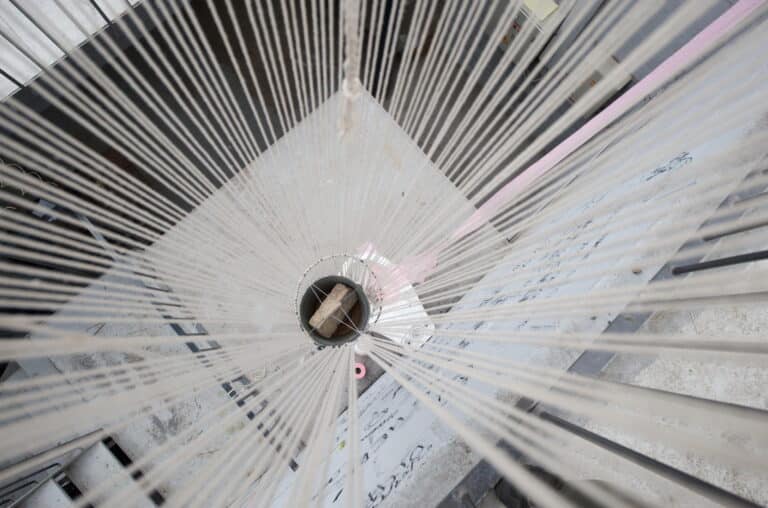 The Pedagogical and Scientific Council (PSC)
College of external personalities: Anne Bossé, Senior Lecturer at ENSA Nantes, Researcher at CRENAU // Anne-Lise Worms, Vice-President of the University of Rouen Normandie and head of the RADIAN doctorate program.
The PSC has two commissions: the Commission on Education and Student Life (CFVE) and the Commission on Research.
Discusses and proposes measures relating to the organisation of programmes and the evaluation of teaching, the conditions of admission and orientation of students, the methods of testing knowledge and validation of studies, professional experience or personal achievements for access to architectural studies. The measures drawn up may also concern the professional integration of students, the introduction of digital technology in the teaching, but also the cultural, sporting, social and associative activities offered in the institution, as well as any measure aimed at improving the working conditions of students, from social and medical services to documentation centres and the accessibility of the entire school for all types of disability. The CVFE is also competent to implement measures leading to public awareness of architectural culture, which can be carried out by both the student and teaching staff.
This commission formulates opinions and proposals on all questions relating to research, its organisation and its valorisation within the school. It proposes measures related to the development of research units, their distribution within the teaching units, and the development of scientific, technical and industrial culture.
The elected representatives
Commission on Training and Student Life

College of teacher-researchers: François Fleury (Suppl. Laurent Mouly) // Pascal Filâtre (Suppl. Arnaud François) // Gabriella Trotta (Vincent Marniquet) // Guillaume Nicolas (Suppl. Adrien Henocq) // Joseph Altuna (Suppl. Catherine Simonet) // Marina Ramirez Ruiz (Suppl. Richard Thomas) // Cyril Pressacco (Suppl. Paola Lucan) // Bertrand Verney (Suppl. Felipe Ribeiro)
Student College: Amaury Renauld (Suppl. Ana Roue) // Floriane Guillon (Suppl. Gabriel Helmer) // Camille Zimmermann (Suppl. Elie Julian) // Louis Van Landuyt (Suppl. Benjamin Leger)
Collège ATS: Pauline Bonnard (Suppl. Blandine Balas) // Chloé Moore
Research Commission
College of Research Professors: Valery Didelon (Suppl. Valter Balducci) // Arnaud François (Suppl. Pascal Filâtre) // Noura Arab (Suppl. François Streiff) // Marie Gaimard (Suppl. Claire Rosset) // Patrice Gourbin (Suppl. Frédéric Saunier) // Guillaume Duranel // Theo Vinceslas
College of doctoral students : Antoine Apruzzese
The Social Board of Directors

The Social Committee of the Administration is the result of the merger between the former Technical Committee (TC) and the former Health, Safety and Working Conditions Committee (CHSCT). It is responsible for examining collective work issues at the level at which it is established.
This body is consulted and issues opinions on :
issues related to the collective organization of work
questions and draft texts concerning the organization and operation of the services
the orientations and means of the services
the main orientations in terms of compensation policy
forward-looking management of staff, jobs and skills (GPEEC).
A specialised committee on health, safety and working conditions must be created within the SHA. Its attributions are the following:
work organization (pace, difficulty of tasks)
physical work environment (temperature, lighting, ventilation, noise, dust, vibration)
adaptation of workstations and their adaptation to the agents
design and maintenance of workplaces
working time arrangements (night work, shift work)
new technologies and their impact on working conditions
INDEPENDENT: Claire Rosset // Alexia Dumay // Luc Perrot
ALTERNATIVES: Fabien Boutte // Bruno Proth // Karima Younsi