Presentation
The ENSA Normandie woodworking and model workshop is a necessary part of the initial training in architecture. It allows students to approach materiality and volumes in three dimensions.
This space offers students tools for handling wood and its derivatives, as well as the appropriate hand tools. In addition, a manager supervises and advises on the realization (study models, structural models, renderings, details, plastic arts works, furniture, prototypes).
Material available
Self-service
2 band saws // 2 belt sanders // 5 scroll saws // 1 drill press // 2 FET circular saws
Under the control of the manager
2 circular saws // 6 screwdrivers // 3 jigsaws // 15 hot wires
Materials and supplies
Each student procures his or her own materials and supplies. However, a fair amount of restocking is possible via the workshop or the RESOURCE CENTRE in the hall.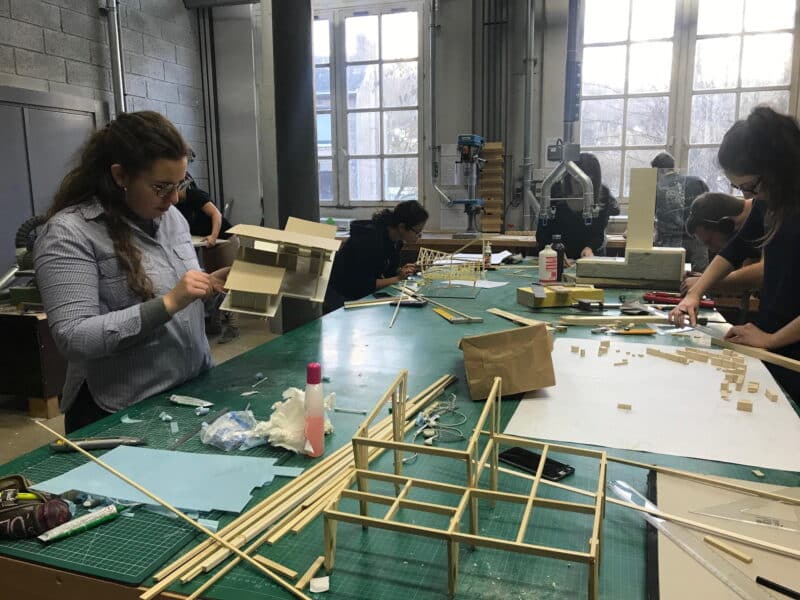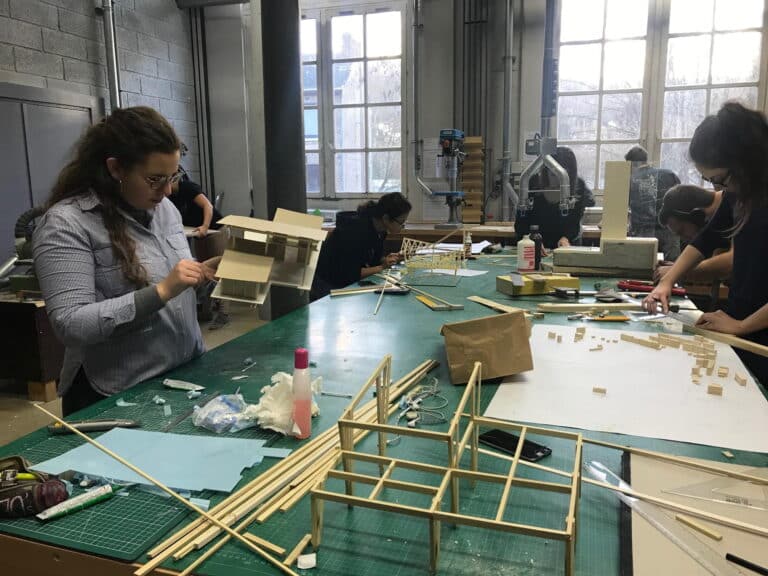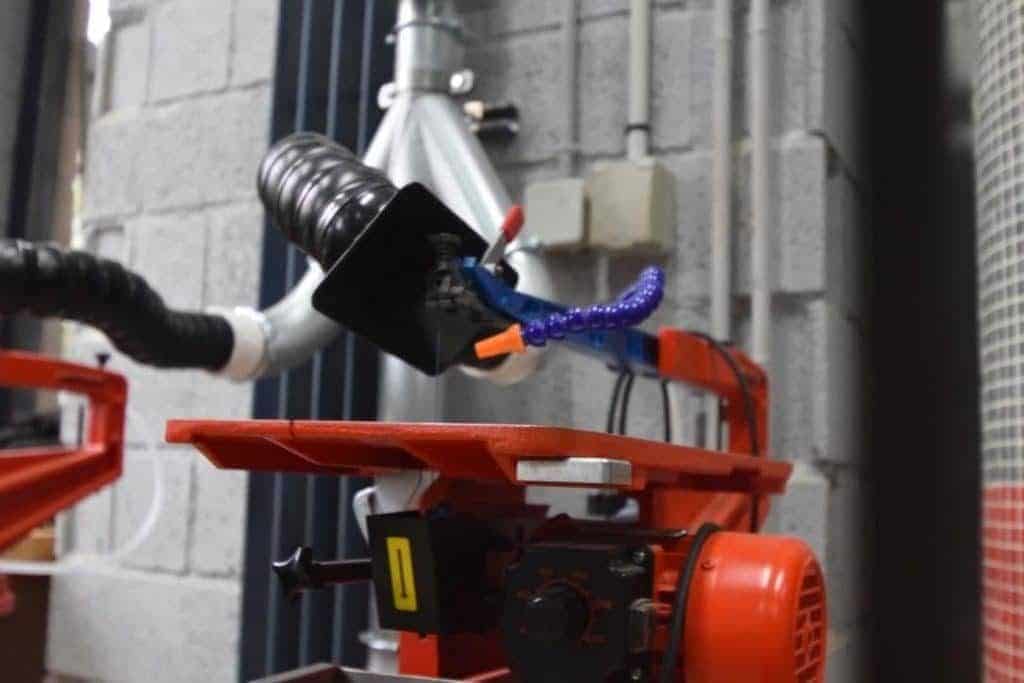 Regulations / Health and Safety
Some of the equipment in the carpentry workshop is self-service. The other part is under the responsibility of the manager and must be operated in his presence.
Respecting the safety instructions posted in the workshop.
Mandatory wearing of personal protective equipment (PPE), provided
Make sure you plan your work to respect opening and closing times
Clean your workstation and the surfaces used (allow 15 minutes before closing).
The use of the tools is reserved for the use of the workshop. To borrow tools, please contact Olivier Renaud at the warehouse (basement on the right in the hall).
For any particular request or assembly, anticipate so that the technical realisation is feasible.

Practical information
Monday to Thursday: 8.45am-12.30pm-1.30pm-5pm - Friday: 8.45am-12.30pm-1.30pm-4.15pm
For safety reasons, the number of places is limited to 8 people.
For organisational and security reasons, it is imperative to register 48 hours in advance:
- either by posting the information outside.
- or by email to the workshop manager
jean-charles.alzon@rouen.archi.fr