Seminar n°6 at ENSA Normandie
ENSA Normandie hosted the sixth HEnsA20 seminar on the history of 20th century architectural education on 23 and 24 May 2019.
This seminar is organised within the framework of the 2016-2020 research programme supported by the History Committee and the Architecture Department of the General Directorate for Heritage of the Ministry of Culture.
This event had two parts and was preceded by a visit to the city centre of Rouen. The afternoons were dedicated to the social history of architectural education. Friday morning was dedicated to the history of architectural education in Rouen with the participation of Patrice Mottini, architect who rehabilitated the building, and Jean Duminy, engineer-architect, professor at the ENSA and president of the INEAA.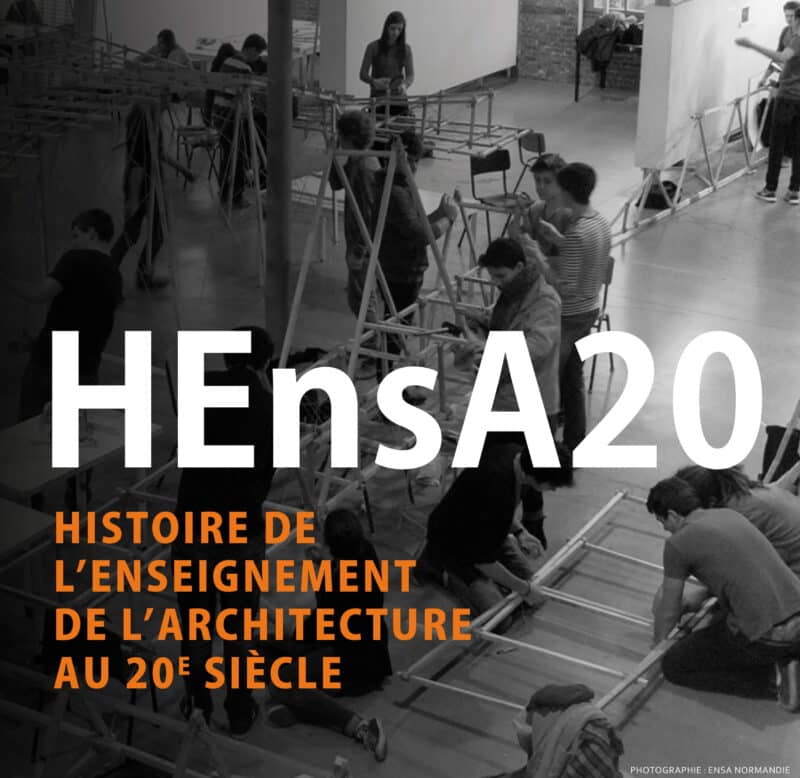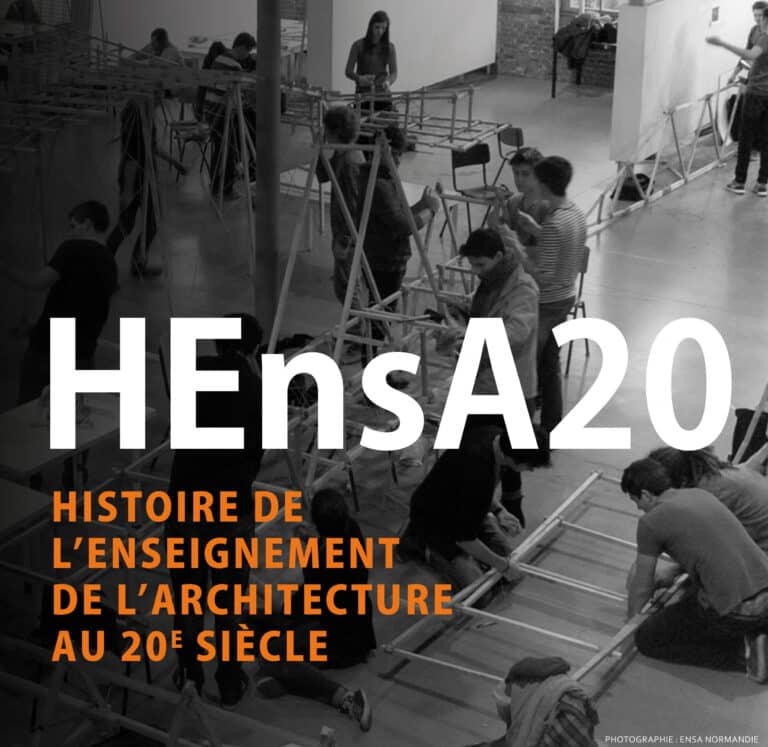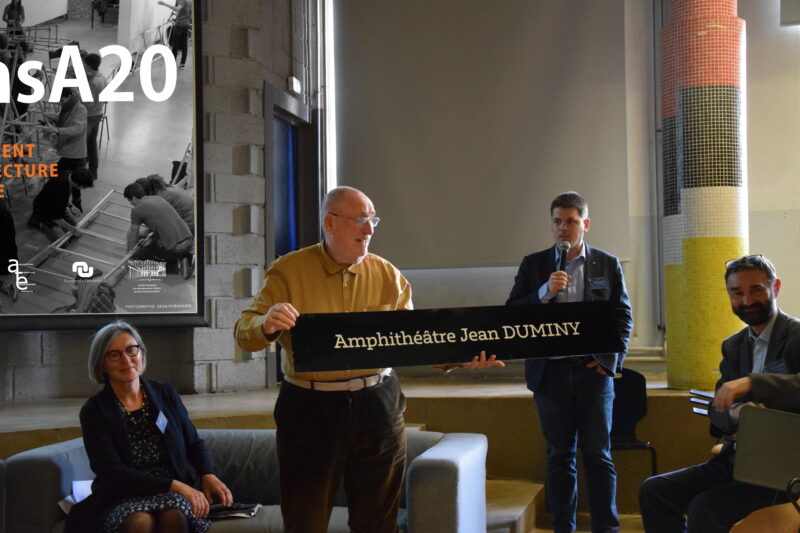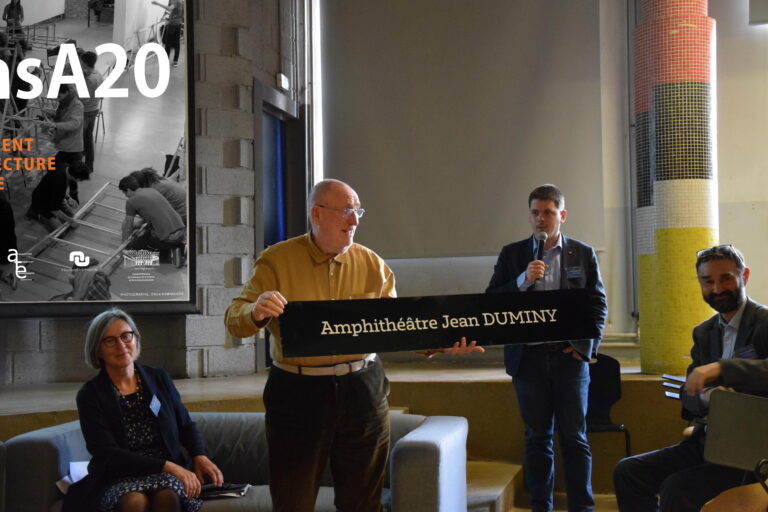 Jean-Duminy Amphitheatre
On this occasion, the School wished to rename the large amphitheatre, the Jean Duminy amphitheatre, in recognition of the involvement of this key player who participated in the history of the School as a teacher, Chairman of the Board of Directors and Chairman of the European Institute of Planning.
Opposite: Jean Duminy, a great witness of the School, with the plaque of the amphitheatre bearing his name - From left to right: C. Maniaque, ENSA Normandie teacher and director of the ATE research laboratory; Jean Duminy, architect-engineer, ENSA professor; Raphaël Labrunye, director of ENSA Normandie and Frédéric Saunier, ENSA Normandie teacher