Publication - Rives-en-Seine. What future for the small towns of Normandy?
Normandy Studies special issue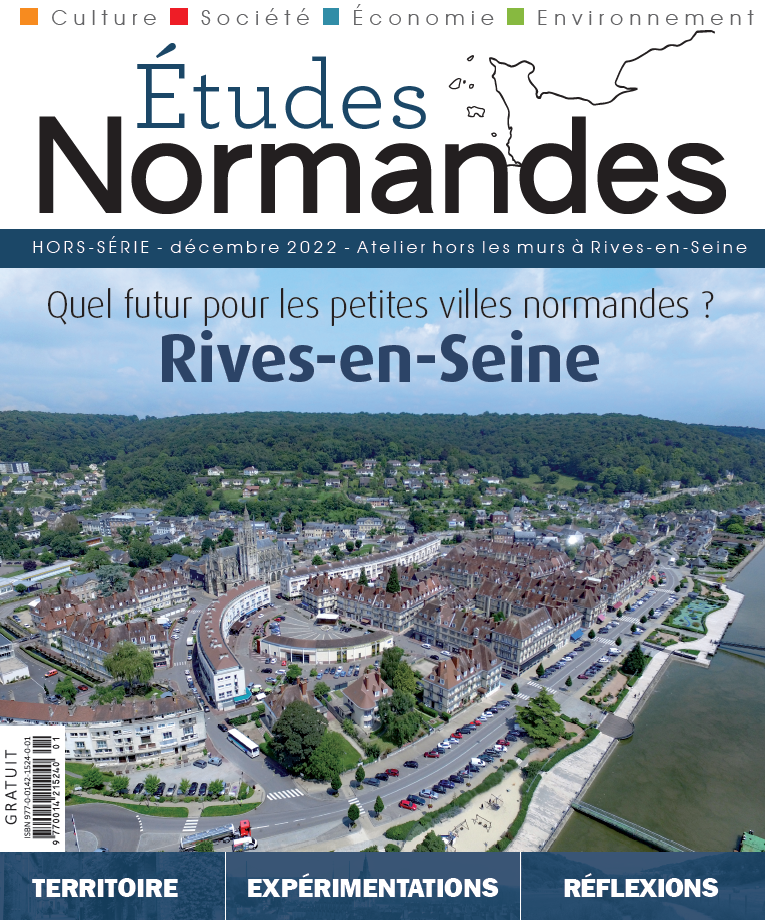 We announce the publication of a special issue of the magazine Études normandes which presents the collective reflections resulting from an experimental pedagogical and research partnership involving the École nationale supérieure d'architecture de Normandie, the UniLaSalle Polytechnic Institute (Rouen campus) and several actors in the Normandy region.
This analysis presents the results of a "Workshop outside the walls", a five-day immersion with S-07 students from both schools in the new commune of Rives-en-Seine (Seine-Maritime), which is participating in the national program "Small Cities of Tomorrow". The work was supervised by teacher-researchers from the M1 DE Architecture de la Ville et des Territoires urban and territorial project workshop.
The publication was coordinated by Gabriella TROTTA-BRAMBILLA for ENSA Normandie and presents contributions from teacher-researchers and actors of the territory (Boucles de la Seine Normande Regional Nature Park, Seine-Maritime Departmental Directorate for Territories and the Sea, local elected officials...)
You can download the special issue on theÉtudes Normandes websiteby clicking HERE
visual: ©Étudesnormandes, 2022 - view of downtown Caudebec-en-Caux. coll. PNR BSN / JF Drone N'Caux
Published on January 31, 2023