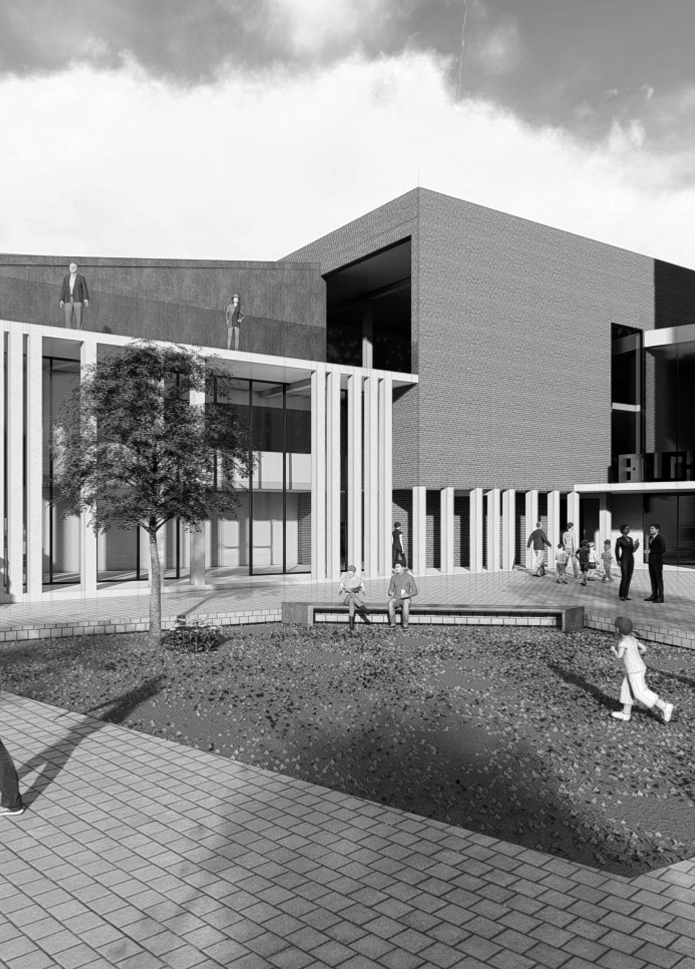 The DE Trans-Form Building with the Existing concerns itself with the ordinary built heritage, residential or industrial, inscribed in urban problems specific to medium-sized towns, seaside and port towns, reconstructed towns, but also to rural areas.
The field of study proposes a pedagogy that is concerned with the modes of production of architecture, through the project as a form of work and a form of research. The project necessarily calls on related disciplines that allow the student to approach the design process within the framework of a forward-looking interdisciplinarity in order to develop complex, autonomous thinking.
The partnership with the ULH for the DRAQ double degree is part of this framework.
The Trans-Form DE, Building with the Existing includes :
3 workshops
In semester 7: Initiation / development of systemic and holistic thinking through recognition
In semester 8: Transformation and constructive thinking: the building
In semester 9: Transformation, from the building to the city
1 seminar
Capturing the existing: use, heritage and environmental values
The seminar takes the form of a local inventory that aims to characterise the building in terms of its suitability for future climates, to understand the existing building stock and possible transformations and adaptations for an eco-responsible future, based on use, heritage and environmental values. The seminar is designed in connection with the project workshops. Its scientific environment is constituted by the chair "renewable natural resources, climate and architecture" and by the "archi-adapt" research project on adaptation to climate change.
2 factories

Analytical approaches to existing buildings (S07)
. Surveying techniques (measuring/drawing the Existing down to its details)
. Recognition of materials and construction techniques
. Recognition of the ways of living and collection of representations, daily practices and perceptions of the inhabitant/user on issues of comfort, atmosphere and heritage.
Construction, energy and environmental diagnosis (S08)